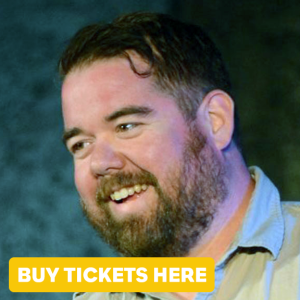 Nick Armstrong, camp director and founder of legendary Camp Improv Utopia is coming to San Francisco. Nick's work in the improv community has been far reaching and powerful for improvisers all over the United States and abroad. His camp is one improv's greatest experiences, a camp for grown ups with locations in California and Pennsylvania. Endgames improvisers have been going since the very beginning, and Nick is a friend of our community ever since.
He's also a co-founder of the National Improv Network, which helps improvisers, teachers, and festival organizers to connect, promote themselves, and learn about our wider community. If you want to know what's going on or show the world your team, become a member today.
Nick will be teaching two workshops at the Endgames Training Center on Saturday, April 23rd. They will focus on scene work and world building. If you're not able to take a class, you can see nick at Your Fucked Up Relationship on Friday night at 10:30pm or at a very special one night only Camp Night on Saturday at 7:30pm. Camp Night is a chance for friends and from the multiple Improv Utopia camps to reconnect and perform together. It will feature teams from several local improv companies.
Overall, Nick is a fantastic instructor, and an amazing person. Come meet him!
Nick Armstrong comes to San Francisco!